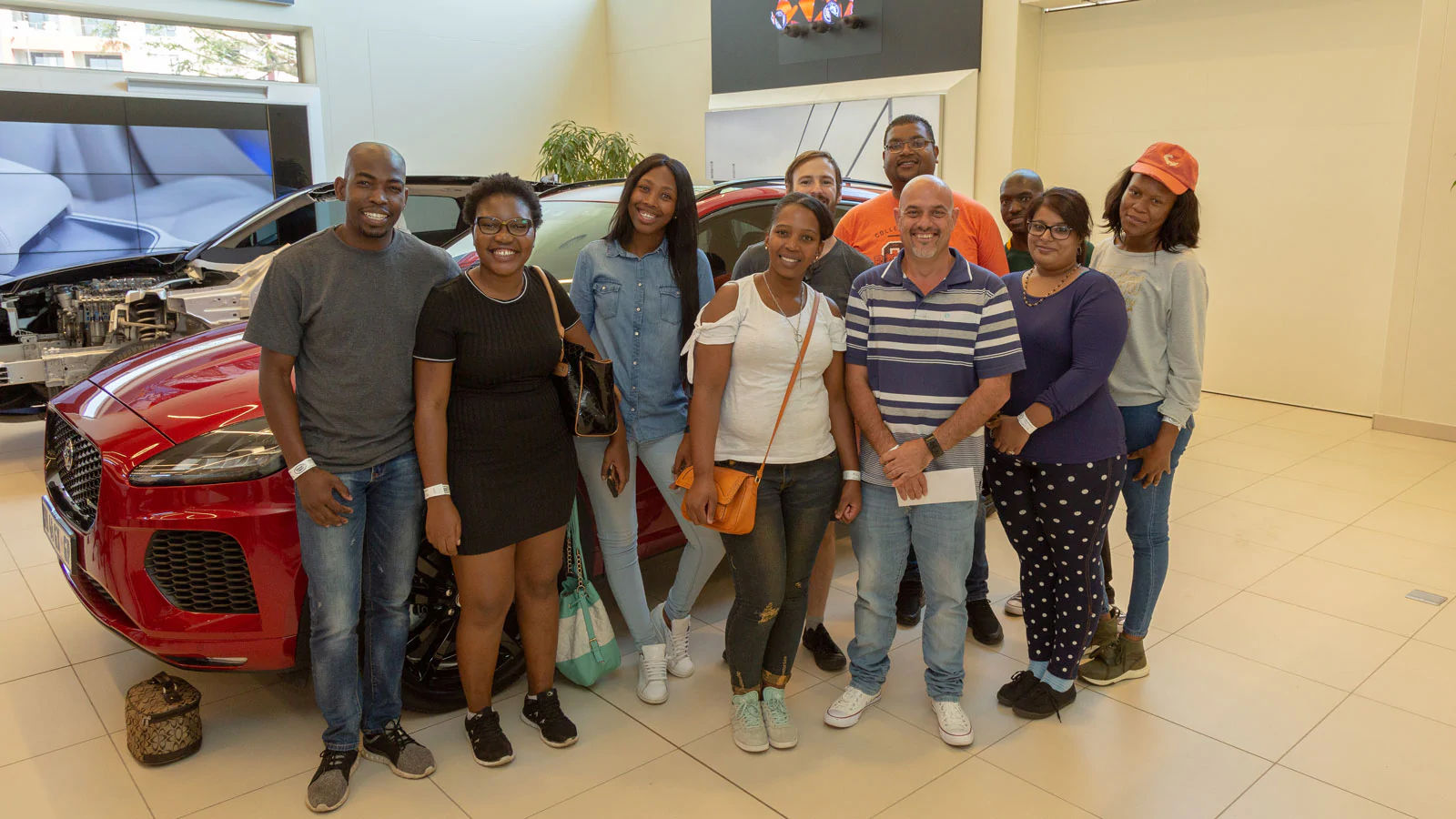 EXPERIENCE Johannesburg recently welcomed 947 DJs Greg and Lucky and put them in the driver's seat to not only see who the better driver was but to also give them a taste of all the thrills and excitement on offer. Greg and Lucky shared a video of their experience on their social channels, where they posed questions about the challenges they completed, to their fans and followers. Entrants who got the question correct, stood a chance of participating in an on-air and online round of the competition – where the winners of this round received a half day experience voucher for two at EXPERIENCE Johannesburg, as well as going forward as one of the ten lucky challengers who took part in the drivers challenge on 4th May at EXPERIENCE Johannesburg. They competed for the ultimate prize of a trip for two to the Jaguar Land Rover Ice Academy in Sweden.
The entrants enjoyed numerous driving challenges throughout the morning, including balancing a tennis ball on a plate on the bonnet as they navigated their way through the obstacles on our impressive and one-of-a-kind Adventure Park. Proving that flat is not fun, especially in a Land Rover.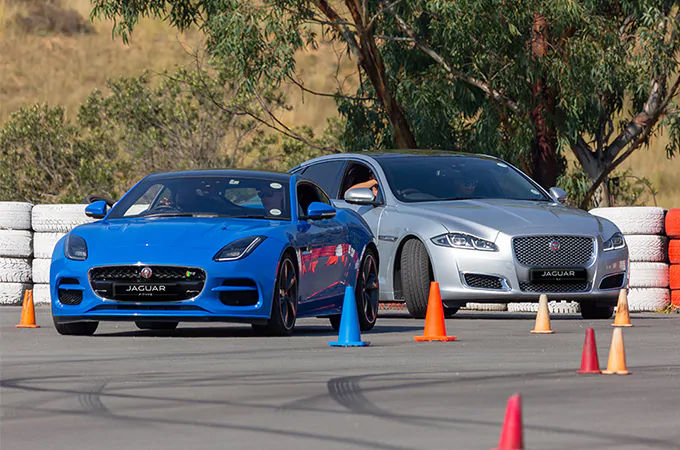 Congratulations go to Bryan Vosloo who won by 3 points and who now has the tricky challenge of deciding who to take with him on this ultimate experience to Sweden.
That wasn't the only activity, however. On the weekend of 3-5 May 2019, EXPERIENCE Johannesburg opened its doors and invited all Land Rover fans to come to enjoy the state-of-the-art facility whilst testing the capability and composure of our range of vehicles. Whether it was taking on the Kingsley Holgate off-road trail, letting the kiddies enjoy the play area or seeing the joy on their little faces driving the electric Defenders on the track, or even enjoying the culinary delights at the TLC On-the- Track restaurant, there was something for all our fans to enjoy all the adventure and excitement that Land Rover has to offer.


You too can enjoy the adventure at EXPERIENCE Johannesburg in Lonehill, we're open seven days a week from 8am-5pm, so feel free to visit us to enjoy a coffee or meal while you watch the Land Rover.