PARK ASSIST
Park Assist makes parallel and bay parking easier by steering your vehicle into a suitable space. You just have to select the appropriate gear and control the vehicle's speed, whilst graphics and notifications guide you through the manoeuvres. Park Assist can also steer you out of a parallel parking space, taking all the stress out of parking.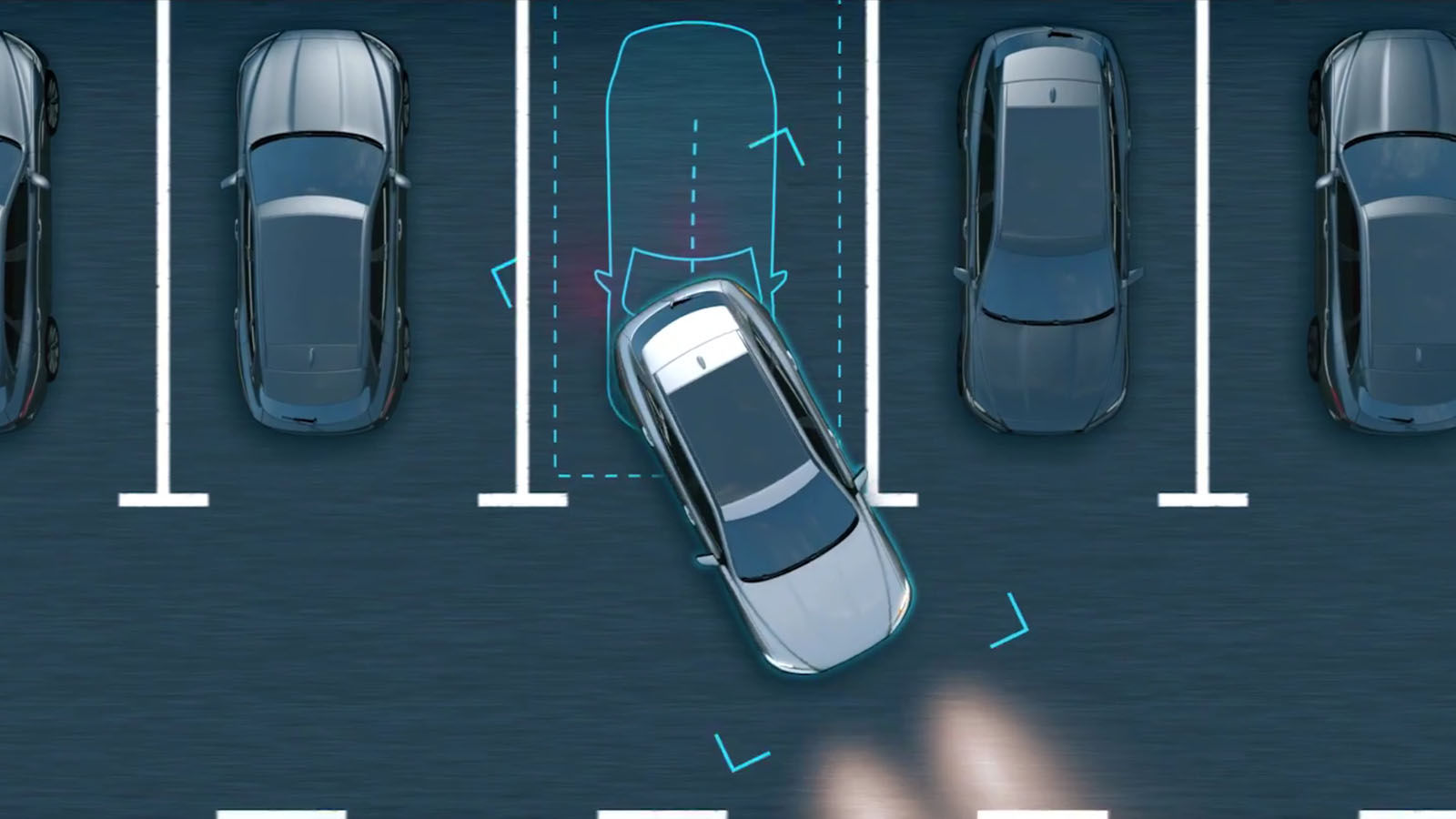 360° PARKING AID
Our 360° Parking Aid gives you complete confidence when manoeuvring in tight spaces. Sensors located around the car are automatically triggered when Reverse is selected, or can be manually activated, with a graphic appearing on the Touchscreen showing an overhead view of the car. As you park, the Touchscreen display and audio feedback indicates how close you are to obstacles.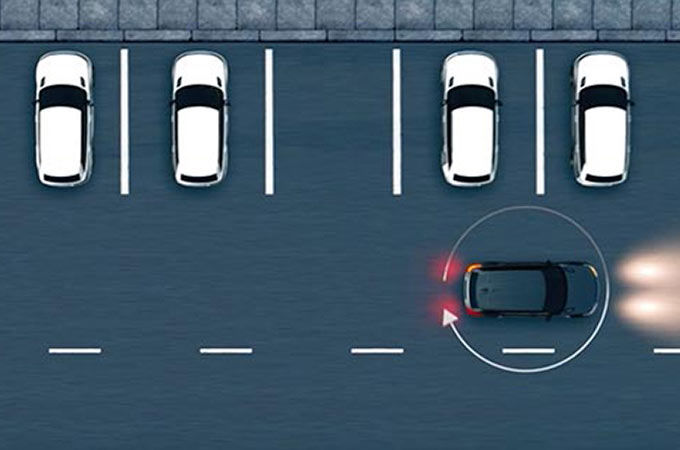 REAR TRAFFIC MONITOR
Rear Traffic Monitor is particularly useful when reversing out of a parking bay. The system warns you of vehicles, pedestrians or other hazards, approaching from either side of your vehicle. It will alert you with both audible and visual warnings so you know what's behind you, even when the view is obstructed.
ADAPTIVE CRUISE CONTROL WITH STEERING ASSIST
Adaptive Cruise Control with Steering Assist makes motorway driving and heavy traffic situations even easier and more comfortable. It achieves this by gently assisting steering, acceleration and braking to centre the vehicle in-lane while maintaining a set distance from vehicles ahead. Moderate steering interventions ensure that the physical effort of maintaining a central vehicle position is reduced.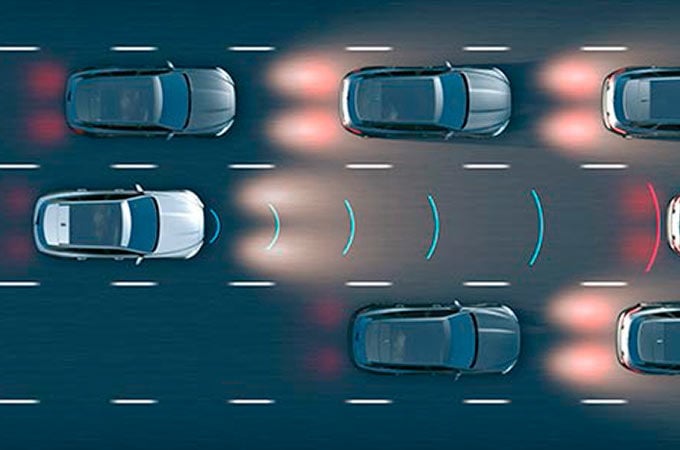 BLIND SPOT ASSIST
Blind Spot Assist6 can help you prevent collisions. If a vehicle is detected in your blind spot when you begin to change lanes, a small warning light illuminates in the corresponding wing mirror. Corrective torque is also applied to the steering wheel, encouraging you to guide yourself away from the approaching vehicle.
HIGH-SPEED EMERGENCY BRAKING
High-speed Emergency Braking detects when a potential frontal collision with another vehicle may occur and displays a forward alert to warn the driver to brake. If the driver doesn't react, the car will deploy the brakes in order to reduce the severity of the possible impact. High-speed Emergency Braking is ready and active from 10km/h to 160km/h.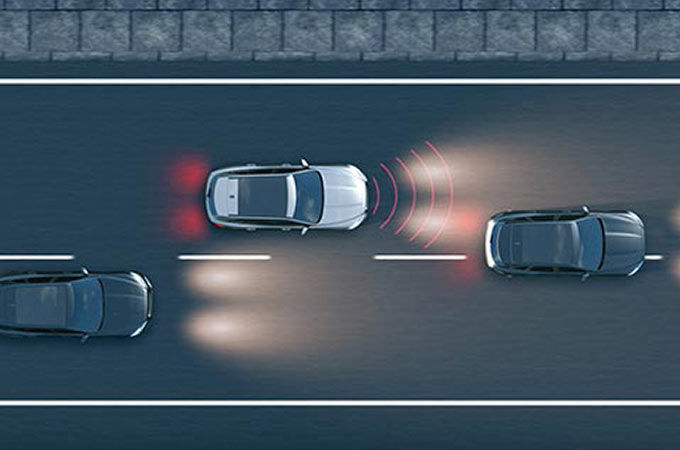 360° SURROUND CAMERA
360° Surround Camera6 uses four digital cameras discreetly placed around the vehicle, providing a 360o birds eye view on the Touchscreen. With the capacity to display several different views at the same time, this helps with various manoeuvres from parking by a kerb, to getting in and out of tight spaces and junctions.