HEAD-UP DISPLAY
To help reduce distraction, the optional Head-Up Display presents key vehicle data such as your speed and navigation directions on the windscreen. It features crystal clear full-colour graphics in high resolution.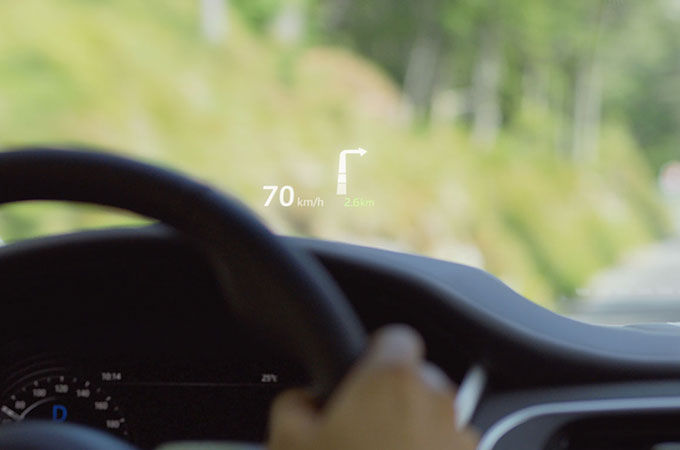 INTERACTIVE DRIVER DISPLAY
The 12.3" high-definition Interactive Driver Display provides relevant driving information, including full screen navigation with 3D mapping, exactly where you need it. Its high resolution ensures the utmost clarity while the refined processing engine delivers smooth‐moving, pin-sharp graphics.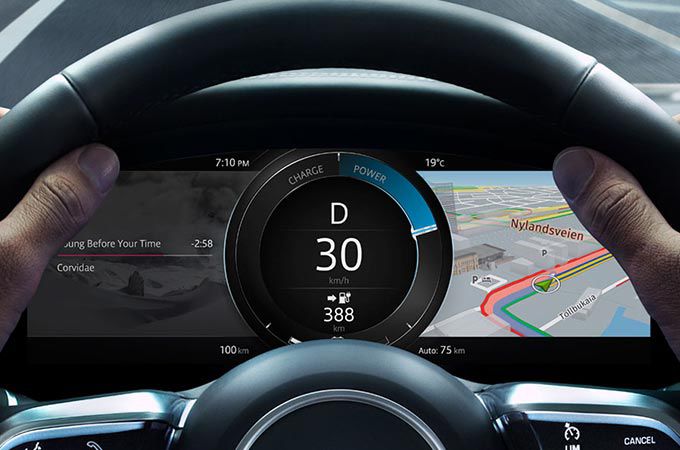 MERIDIAN<sup>TM</sup> AUDIO
Bring your music to life with two sound systems from British audio experts MeridianTM. The superb Meridian Surround Sound System with TrifieldTM technology delivers all the fullness and clarity of a live performance. With the 15 speaker arrangement, MeridianTM provides the best sound experience as standard on I‑PACE HSE and First Edition.
EXPLORE MERIDIAN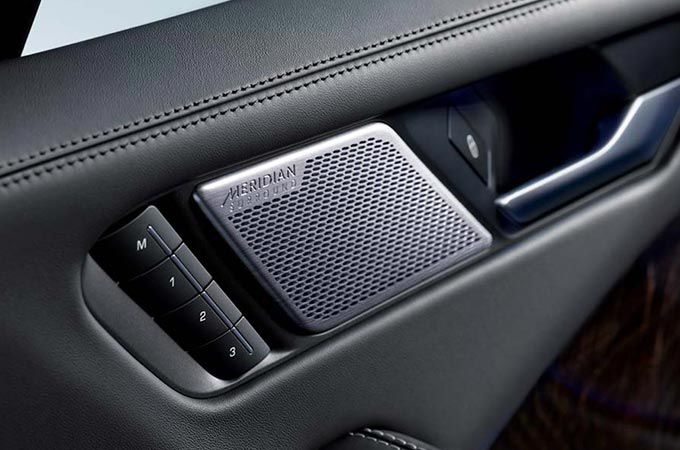 JAGUAR IGUIDE
The Jaguar iGuide app uses the latest technology to explain all the need-to-know features and controls of your I‑PACE. It also doubles as a mobile owner's manual, ensuring you always have the answer to any question to hand.
DOWNLOAD THE APP