ADAPTIVE CRUISE CONTROL WITH STEERING ASSIST
Works to track vehicles and lanes ahead using a camera and radar to maintain a central position for your vehicle, and to moderate I‑PACE's speed according to the behaviour of the traffic ahead of you. This feature slows your vehicle to maintain a relaxed and composed drive in busy traffic situations.
360° SURROUND CAMERA
Uses four different cameras discreetly placed around the vehicle to provide a 360° overhead view on the Touchscreen. To aid with manoeuvring, several different views can be displayed simultaneously.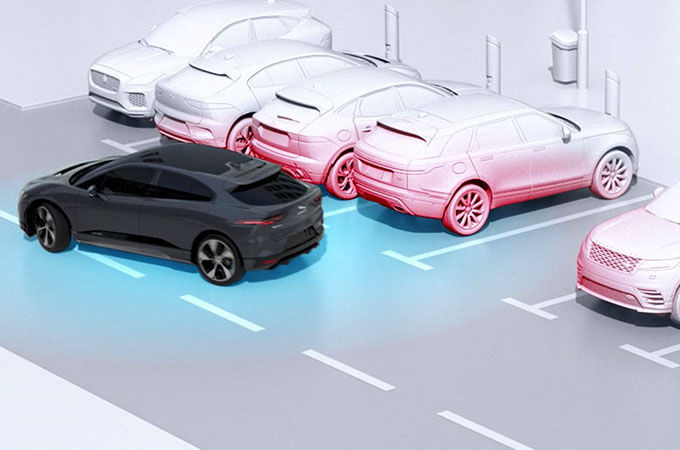 HIGH-SPEED EMERGENCY BRAKING
Detects when a potential frontal collision with another vehicle may occur and displays an alert, warning you to brake. In the event you do not react, the car will deploy the brakes in order to reduce the severity of the possible impact. Active between 10km/h to 160km/h.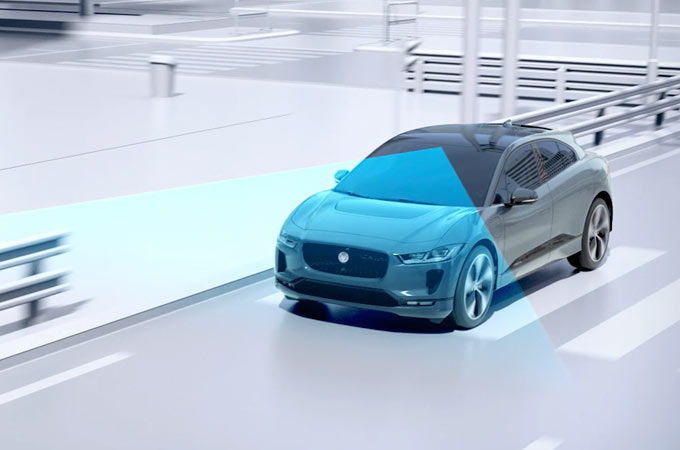 BLIND SPOT ASSIST
Blind Spot Assist can help you prevent collisions. If your vehicle detects another car in your blind spot when you begin to change lanes, a small warning light illuminates in the corresponding wing mirror and a steering torque encourages you to guide I‑PACE away from the approaching vehicle.