CARBON FIBRE MIRRORS
Carbon Fibre mirror covers emphasise XF's bold exterior styling.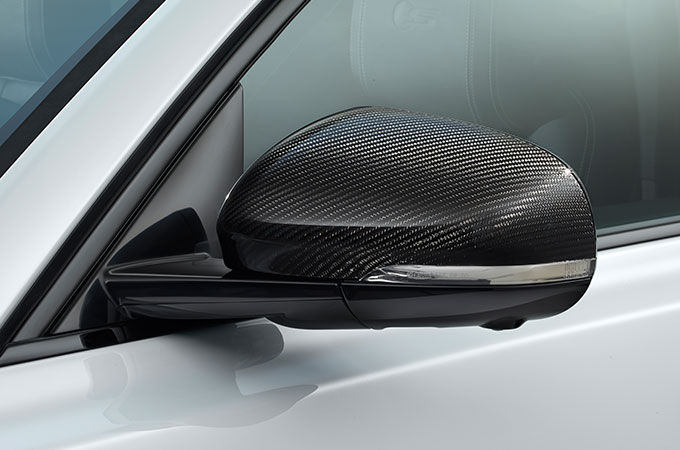 CARBON FIBRE SIDE VENTS
Accentuate the sporting prowess of XF by endowing the aerodynamic side vents with Carbon Fibre trim finishers.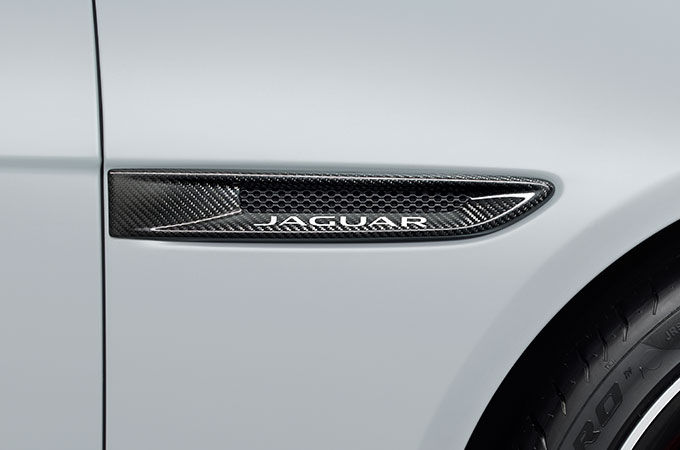 SILL TREADPLATES – PERSONALISED ILLUMINATED
When opening driver or passenger doors, soft Phosphor Blue lighting illuminates the treadplates. Elegantly styled in stainless steel, these are also an opportunity to personalise XF even further, with a monochrome 'motif' in a choice of approved typefaces/scripts.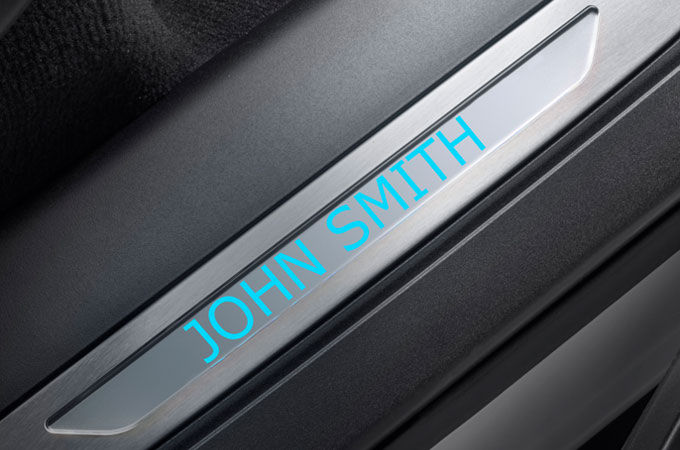 ROOF LUGGAGE BOX
Lockable and spacious, with 410 litres of capacity carrying a maximum of 75kg, your weekend away is catered for.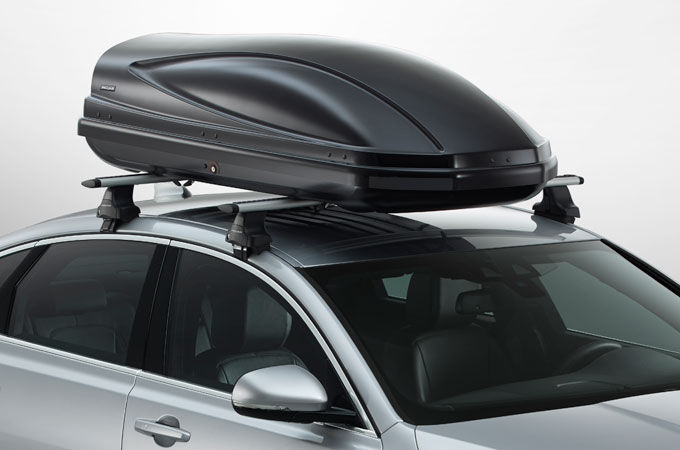 ROOF CROSS BARS
Engineered specifically for your vehicle, these Jaguar branded lockable cross bars enable the use of a wide range of roof carrying accessories.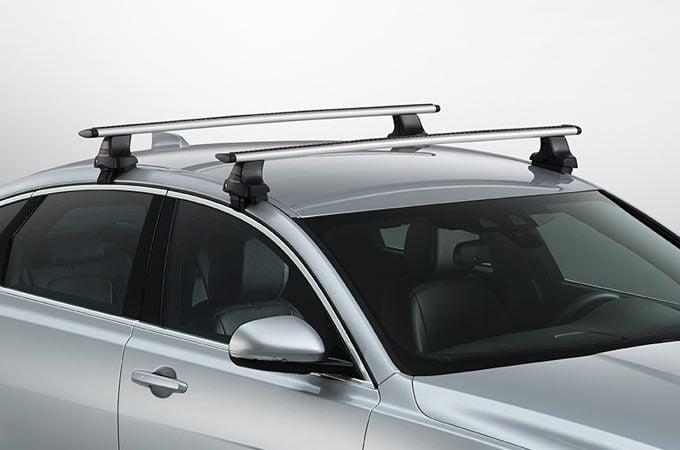 FORK MOUNTED CYCLE CARRIER
For when you want to switch performance from four wheels to two. Fitted to the roof, the fork mounted cycle carrier provides a simple and secure fitting with the bike front wheel removed, ideally suited to lightweight bikes and 'racing' wheels.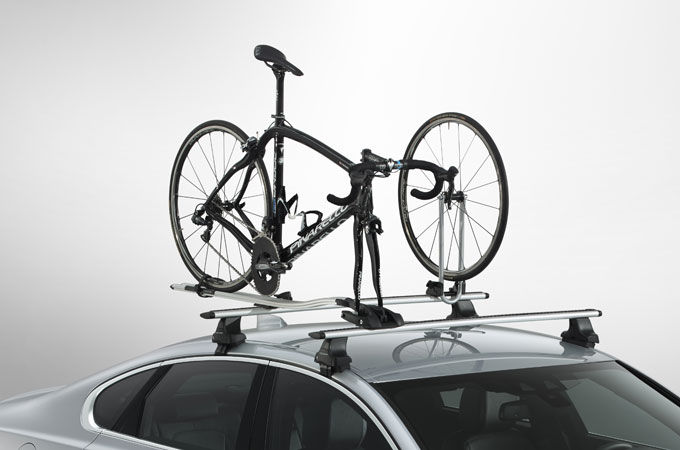 TOW MOUNTED CYCLE CARRIER
A design centred around convenience, with the tow bar mount able to be tilted away from the vehicle to allow access to the rear. It's a quick, secure carrier, allowing you to take up to three bikes anywhere.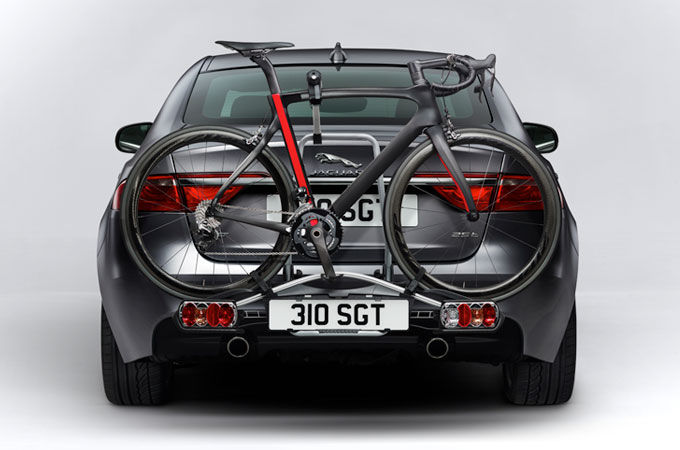 PET PACK
The perfect solution for keeping your car clean from muddy paws, with a protective second row seat and spill-resistant water bowl helping to prevent the outside coming in*.